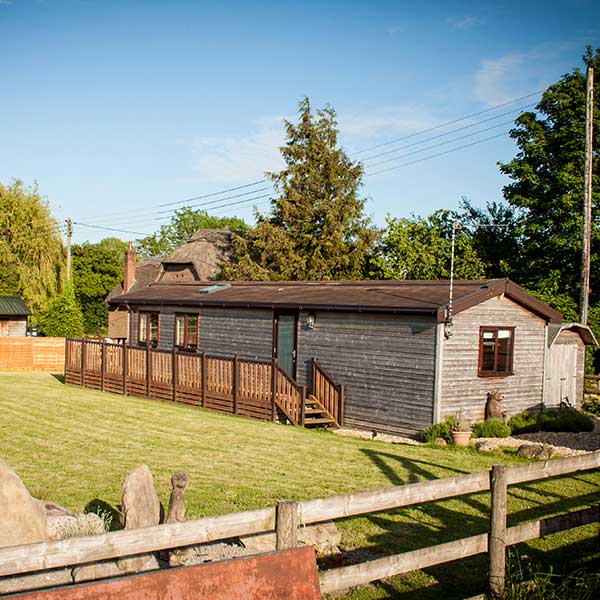 Honey Street Lodge is a two bedroom self catering log cabin, situated in the Wiltshire Countryside.
Honey Street Lodge – Log Cabin, Wiltshire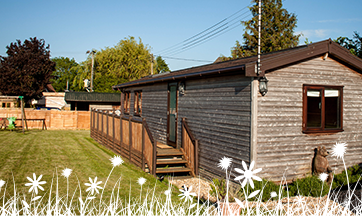 Honey Street Lodge is a two bedroom self catering log cabin, situated on a working farm in the Wiltshire Countryside. The lodge is in a superb quiet and peaceful location.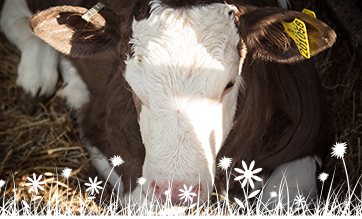 The Lodge is set on a working farm in the heart of the Wiltshire countryside. The farm has 120 cows where we milk twice a day and we have young cattle.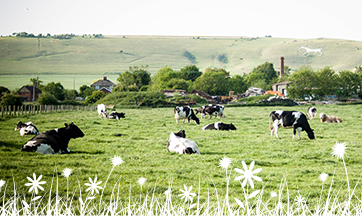 Its great Wiltshire location benefits from easy access to Marlborough, one of Wiltshire's vibrant market towns. Swindon and Devizes are also only 25 – 30 minute car journey away.
Firstly I would like to emphasise what a genuinely nice person and host Mandy is. She's down to earth and obviously cares about the guests and their experience. Her family are also lovely and were really friendly towards my son and I. He adored feeding and petting the calves and that was a real highlight.

The accommodation is compact, but with everything you need and spotlessly clean. Little extras, like the welcome basket and dvd selection are a nice touch.

Unfortunately there were a couple of issues that impacted our enjoyment of the stay. There are currently construction workers renting space on the farm and lots of large lorries and workers milling about; their vehicles were parked outside the lodge garden and workmen were often stood outside the garden fencing talking etc.

This meant that we were uncomfortable using the garden as often as we would have liked and the views were marred. I did speak to Mandy and she was very apologetic but limited in what she could do. She did offer us a couple of nights free next year to try and make up for it, which I appreciated, however because of our experience it's not somewhere I would choose to return to.

Another minor point for anyone visiting, the bath isn't full size and you can't lay down in it. Absolutely no problem for a short stay and you won't notice it but if you are there for longer and after a relaxing soak it's a bit of a let down.

So, in summary; Fantastic host, genuine people, neat and clean accommodation - superb in my opinion for a couple of nights if you're passing through but not for a quiet and relaxing week away.

Lynnette


7th August 2022

What a lovely weekend we have just spent at The Lodge.
It is in a lovely location with beautiful views and so peaceful.

This log cabin is immaculately clean,... read more with everything you could possibly need for a comfortable stay. From the food hamper, & well equipped kitchen, to the comfortable living room and bedroom.

Mandy, the host is there for anything you want to know, right from when you first enquire to book.
I even managed a little visit to see the resident calves.

This is is a great place to stay.

Thank you so much Mandy.

U8652ZYcl...


27th February 2022